Sweet By Nature
From chance seedling to worldwide sensation.
When a wild seedling took root on Wilfrid and Sally Mennell's British Columbia orchard, they let it grow to become the bountiful Ambrosia mother tree of all Ambrosia apples.

This wonder of nature bore irresistible fruit, so perfectly crisp, juicy and honey-kissed, it was named Ambrosia, food of the Gods.

Over the years, the Mennells have shared their apple with partner growers around the world.

The next time you buy Ambrosia apples, look for this mark ... so you know your apples share the same exciting qualities of the Ambrosia mother tree's first fruit, and meet our standards of crisp, juicy, honeyed sweetness with every bite.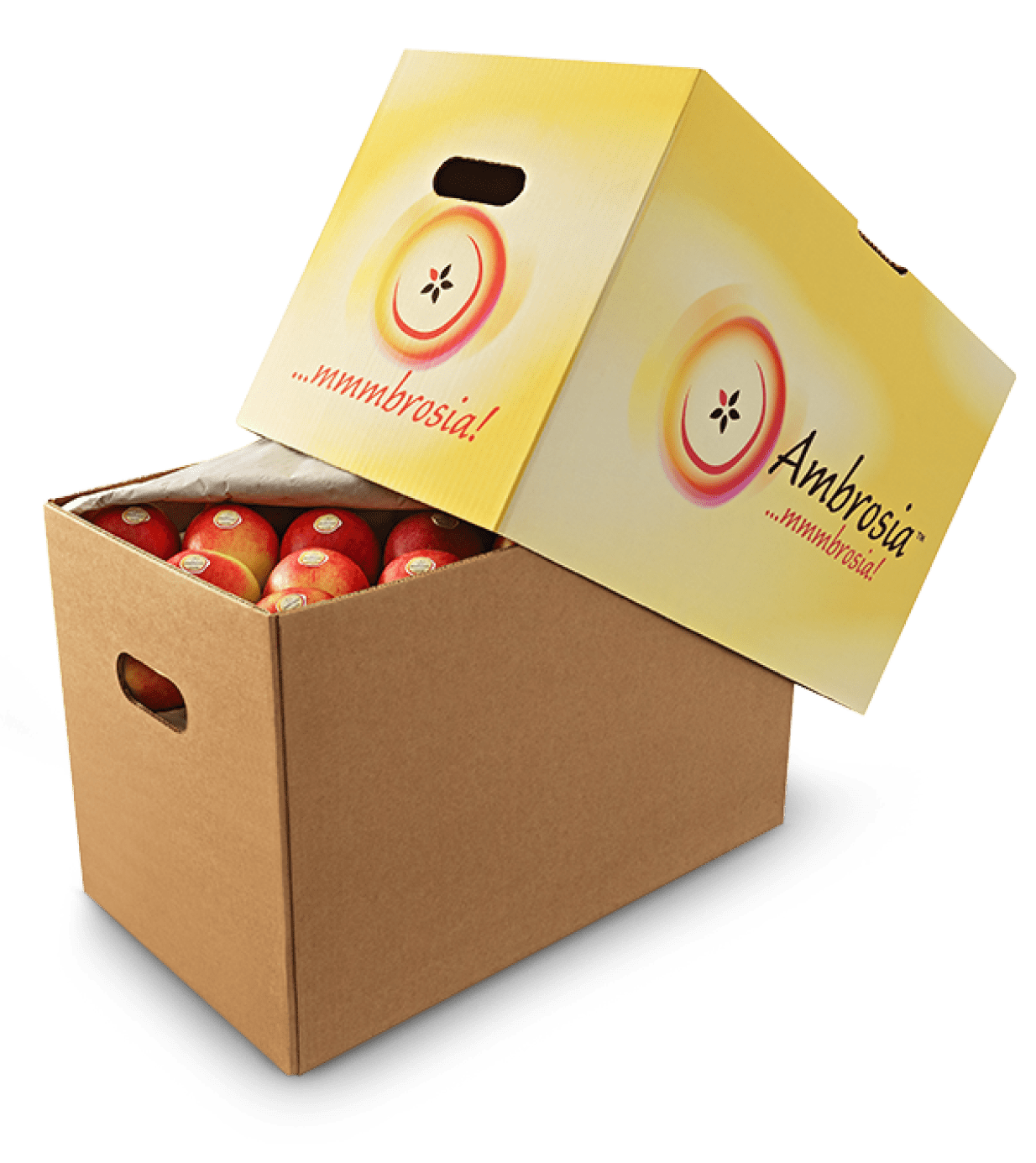 marketing partners
Rivoira Giovanni & Figli S.P.A.

Orchard Location(s):

European Union

David Del Curto S.A.

Orchard Location(s):

Chile

Unifrutti Traders Ltda.

Orchard Location(s):

Chile

Heartland Group Limited

Orchard Location(s):

New Zealand

Val Venosta Cooperatives Association

Orchard Location(s):

European Union

Yummy Fruit Company

Orchard Location(s):

New Zealand

Montague Fresh PTY LTD.

Orchard Location(s):

Australia

Zur Group

Orchard Location(s):

Chile

Agrícola San Clemente Ltda.

Orchard Location(s):

Chile

Exportadora Magna Trading S.A.

Orchard Location(s):

Chile

Comercial Greenvic SA

Orchard Location(s):

Chile

Consolidated Fruit Packers Ltd.

Orchard Location(s):

Canada
Let's Connect
"*" indicates required fields